Home
DatocWitten Group, Inc.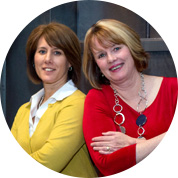 Lisa Datoc and Barb Witten combine for nearly fifty years of experience in strategic event production, fundraising, media and public relations. Their successful track record brings credibility and a reputation for integrity, professionalism, and expertise to DatocWitten Group, Inc. Since the company's 2009 inception, we have raised more than $20 million and consistently exceeded expectations in a competitive Washington, D.C. market.
The Washington Business Journal ranked DatocWitten Group, Inc #5 in their Book of Lists for Meeting and Event Planners in Greater D.C.